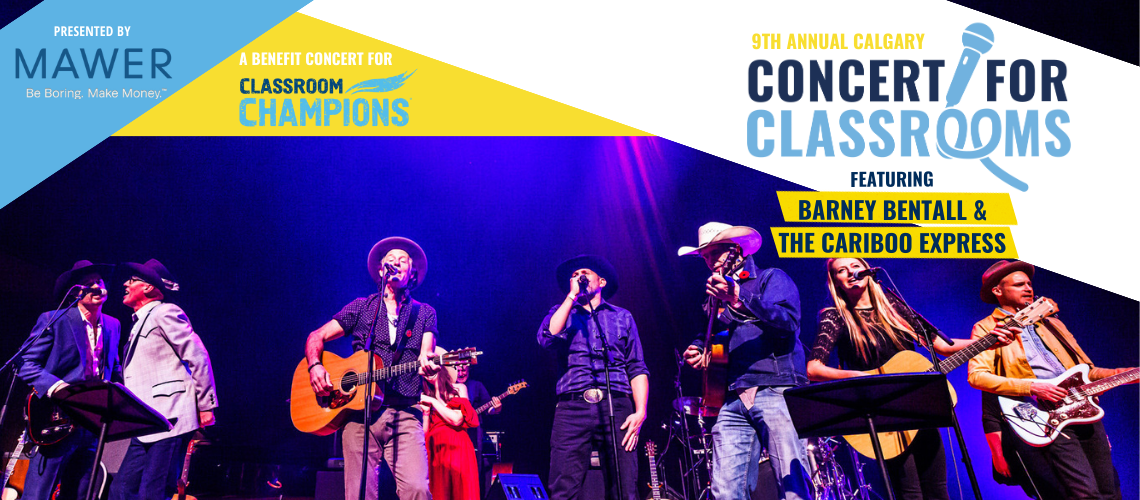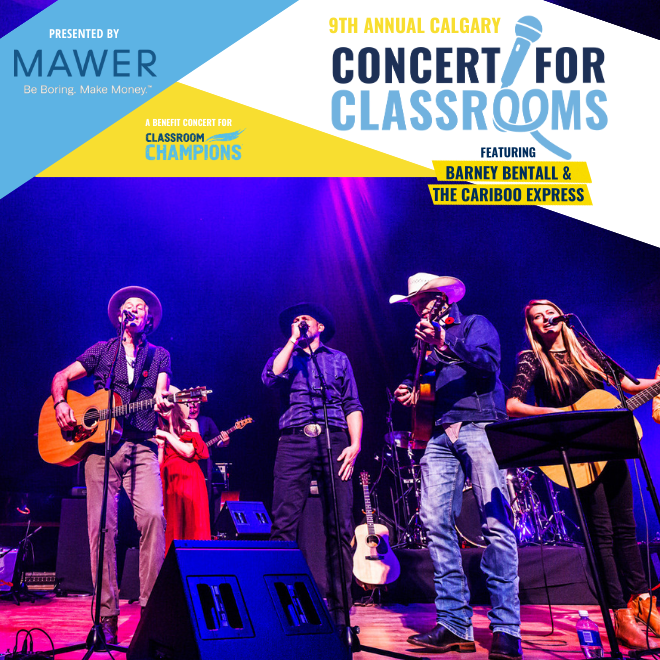 Mawer Investment Management Presents Concert for Classrooms featuring Barney Bentall & the Cariboo Express
Friday, Oct. 27, 2023
Thursday, Nov. 2, 2023
7 p.m.
Bella Concert Hall and The Glenn Gould Studio
Buy Tickets
CALGARY
: Friday, October 27, 2023

TORONTO
: Thursday, November 2, 2023
Thanks to Mawer, the 9th Annual Barney Bentall & the Cariboo Express Benefit concert for Classroom Champions will take place on Friday, October 27th in Calgary and Thursday, November 2nd in Toronto. This a one-of-a-kind concert features some heartfelt roots, folk and rock favourites - all while you support bringing more champions to more kids. Bring friends, family or business colleagues, its guaranteed to be an incredible evening of music and celebration. 
Thanks to Mawer Investment Management, all concert funds raised will go to Classroom Champions to fulfill the charity's mission to empower children to thrive socially, emotionally, and academically through the mentorship and mindsets of world-class athletes.
***For Sponsor Packages, please contact MRU box office at 403.440.7770 or email mrtickets@mtroyal.ca***

The Champion Package: $5,000
The Classroom Package: $2,000