Taylor Centre for the Performing Arts
18 Mount Royal Circle SW
Calgary, Alberta, Canada
T3E 7N5
Theatre locations
Bella Concert Hall
Taylor Centre for Performing Arts - ED1200
Lobby and Mezzanine Level
Across the street from East Gate and the Riddell Learning and Library Centre
Recommended parking: Lots 6A, 7, 8 (after 4 p.m.), East Gate Parkade and the Riddell Learning and Library Centre parkade

TransAlta Pavilion
Taylor Centre for the Performing Arts - ED2102
Mezzanine Level
Across the street from East Gate and the Riddell Learning and Library Centre
Recommended parking: Lots 6A, 7, 8 (after 4 p.m.) and East Gate Parkade
Hal and Marnie Wyatt Atelier
Taylor Centre for the Performing Arts - ED1120
Lobby Level
Across the street from East Gate and the Riddell Learning and Library Centre
Recommended parking: Lots 6A, 7, 8 (after 4 p.m.) and East Gate Parkade
Main campus - V200
Second floor, Main street
Near West Gate and Security Services
Recommended parking: Lot 2
Leacock Theatre
Main campus - S216
Second floor
Between West Gate and Recreation, near the Table
Across from Wright Theatre
Recommended parking: Lot 2
Wright Theatre
Main campus - S232
Second floor
Between West Gate and Recreation, near the Table
Across from Leacock Theatre
Recommended parking: Lot 2
Parking information for: Bella Concert Hall, TransAlta Pavillion, Hal and Marnie Wyatt Atelier
Located in the Taylor Centre for Performing Arts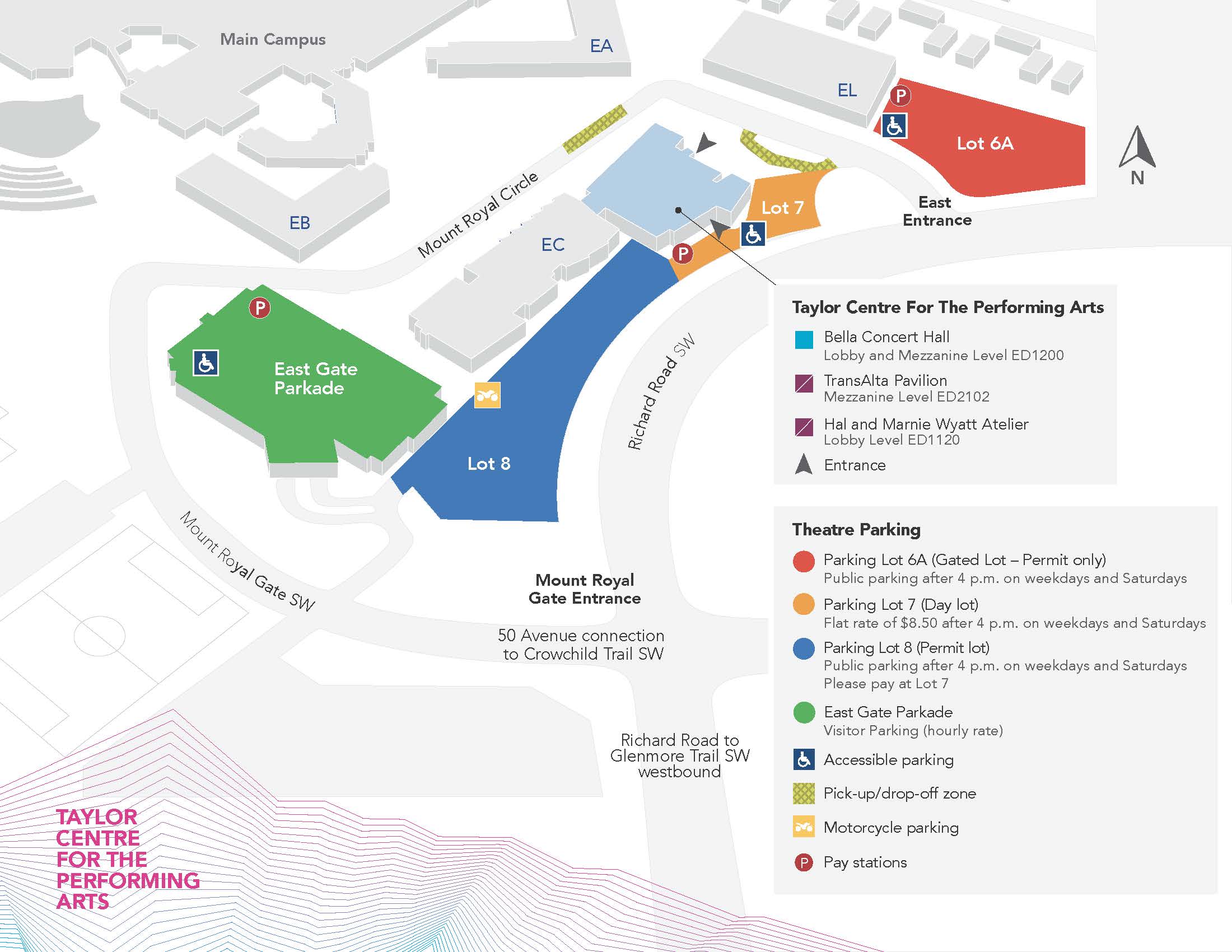 Parking information for: Nickle, Leacock, and Wright Theatres
Located on Main Campus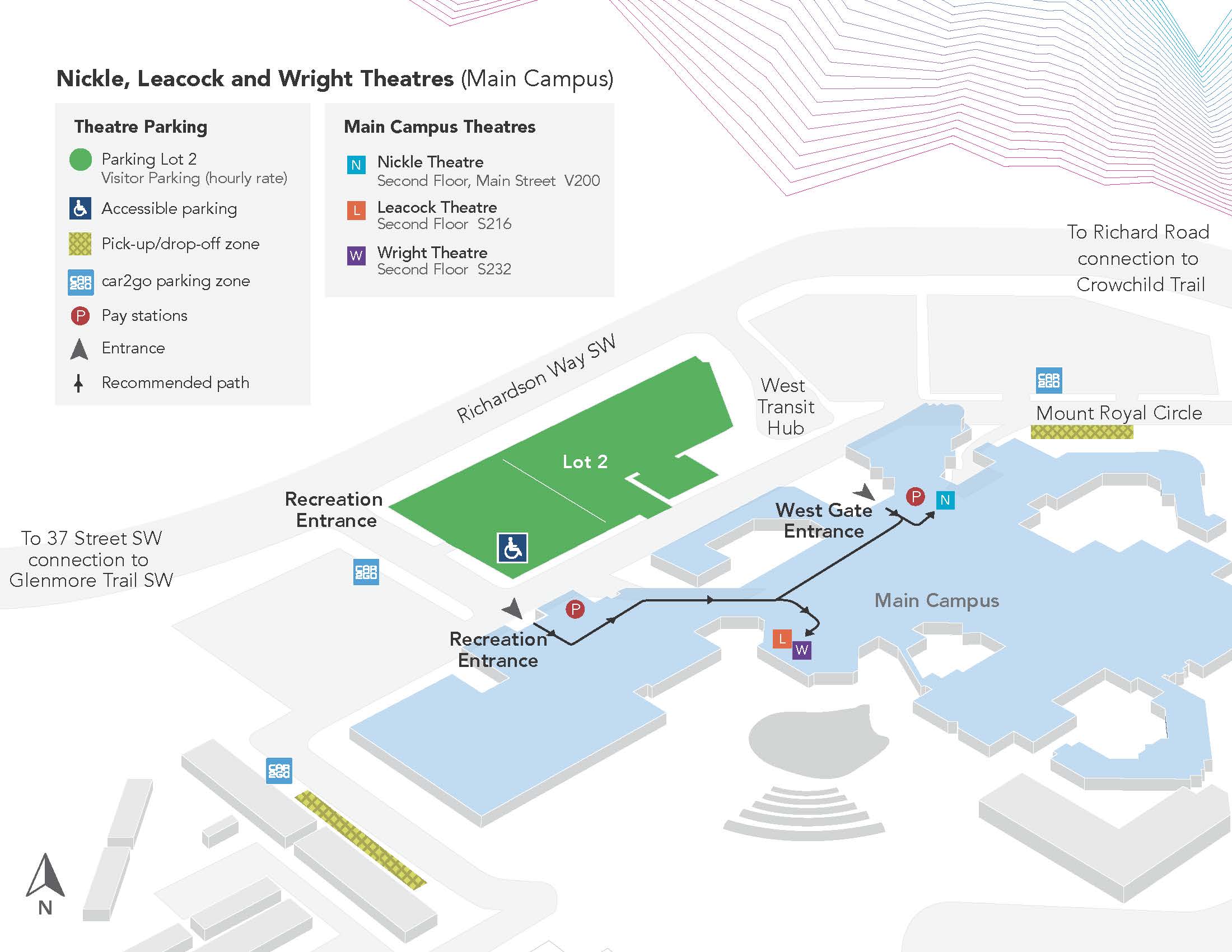 Visitors to campus are encouraged to park in the following locations:
East Gate Parkade
Lot 2
Lot 7
Lot 8 (Please pay at Lot 7)
Lot A & B
RMCCL - Parkade
Evening/Saturday parking rates are available after 4 p.m. Monday to Friday and all day Saturday. Parking in the above lots (except Lot 8) is complimentary on Sundays and statutory holidays.
Our Parking & Transportation office can provide more information on parking including parking rates.