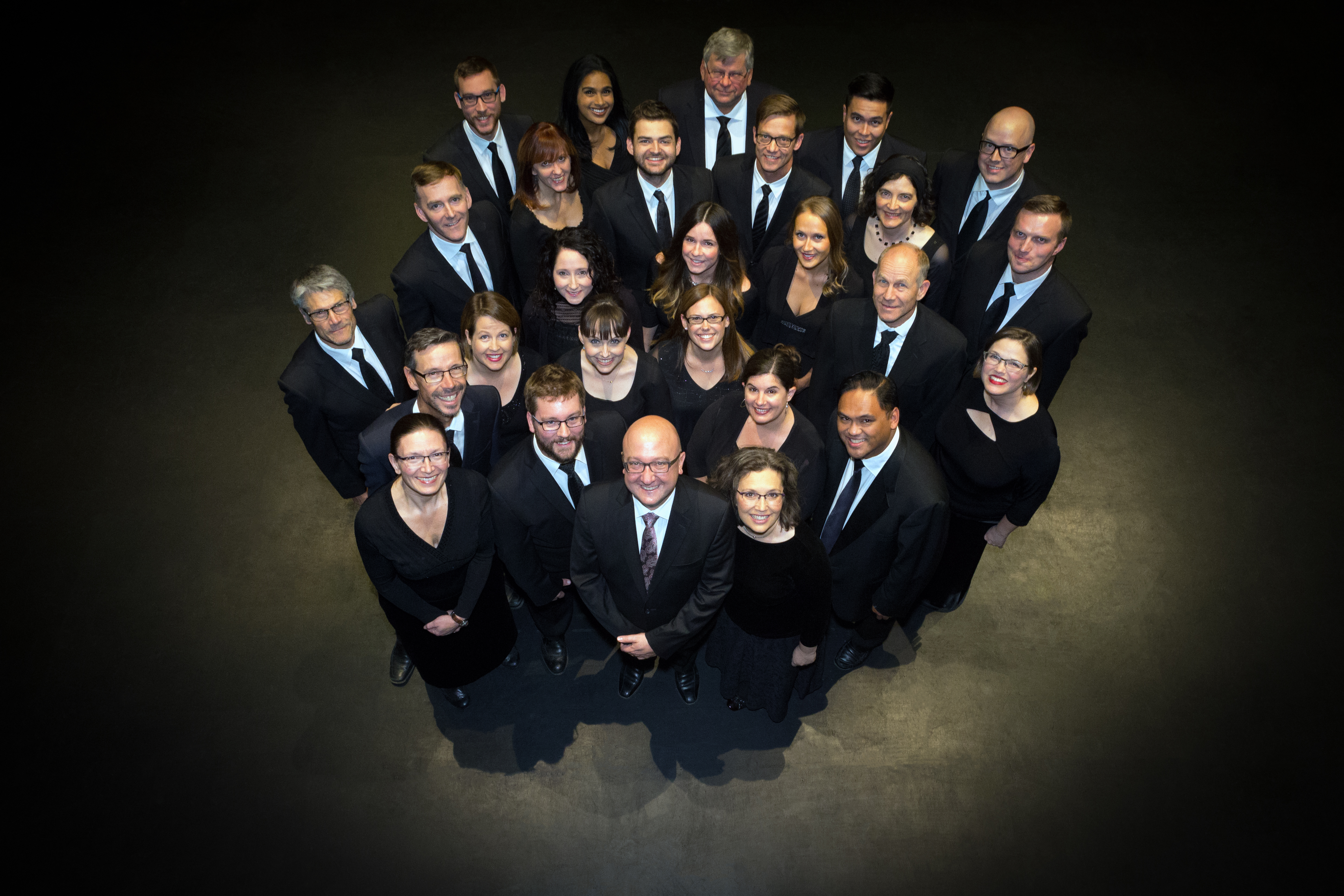 Luminous Voices Music Society
Sunday, Nov. 14, 2021 and
Friday, Dec. 31, 2021
8 p.m.
Bella Concert Hall
Buy Tickets
2021-2022: November 14, 2021; December 31, 2021; February 27, 2022; April 15, 2022

Luminous Voices comprises some of the best ensemble singers in the Calgary area, collaborating with singers and musicians from across North America.

Luminous Voices is directed by Dr. Timothy Shantz, who founded the ensemble in 2012.

Luminous Voices 2021-2022 Performance Season
Brahms & Wadsworth 
Brahms' Ein Deutsches Requiem - with prologue & epilogue by Zachary Wadsworth 
Brahms's German Requiem beautifully comforts and consoles the living. It is the perfect balm for our audience (and singers) after this long absence from the stage. The Requiem will be bookended by two works by Zachary Wadsworth. The prelude Battle-Flags (2015) is "meant to welcome a North American audience into the Requiem's spaces of memory and ritual." Luminous Voices has commissioned an epilogue, combining the choral, piano and solo voices. Wadsworth writes, "this new composition for Luminous Voices will complete the frame by appending a postlude to the Brahms Requiem. I hope that it will create the opportunity to connect Brahms's humanist themes directly to issues of justice and reconciliation in our own time." 
A Luminous New Year's Eve 
Luminous Voices is thrilled to return to the Bella Concert Hall stage for our annual New Year's Eve tradition. Weaving together unaccompanied choral gems spanning the centuries, you will hear our voices echo through the hall allowing space and time for reflection, celebration and renewal. 
ISPICIWIN  (Journey)
Andrew Balfour world premiere
In a substantial new commission, Luminous Voices joins forces with Cree composer Andrew Balfour whose music Calgary audiences have enjoyed over the past seasons. Balfour is creating this music in collaboration with Calgary-based artists Jessica McMann and Walter MacDonald White Bear as well as the singers of Luminous Voices through a series of online and in-person workshops beginning in June 2021. The program will include other works by and co-curated by Balfour and Artistic Director, Tim Shantz. 
Allegri's Miserere & Togni's Lamentations of Jeremiah
Luminous Voices continues a Good Friday tradition. Listeners will be transported by a new and considerably more ornamented edition of Allegri's Miserere Mei. This stunning work is followed by Peter-Anthony Togni's Lamentatio Jeremiae Prophetae (Lamentations of Jeremiah) with special guest Jeff Reilly on bass clarinet. Bridging sacred choral music with expressive improvisational gestures, Lamentatio is a 55-minute setting of The Old Testament prophet's lamentations. Togni's idea originated in a request from bass clarinet player Jeff Reilly for a concerto in which dramatic narrative events would be enacted through improvisation. The piece conveys the story of Jeremiah's prophecies of the impending destruction of Jerusalem at the hands of the Babylonians, with the choir providing the crowd scenes and the bass clarinet as the voice of Jeremiah.