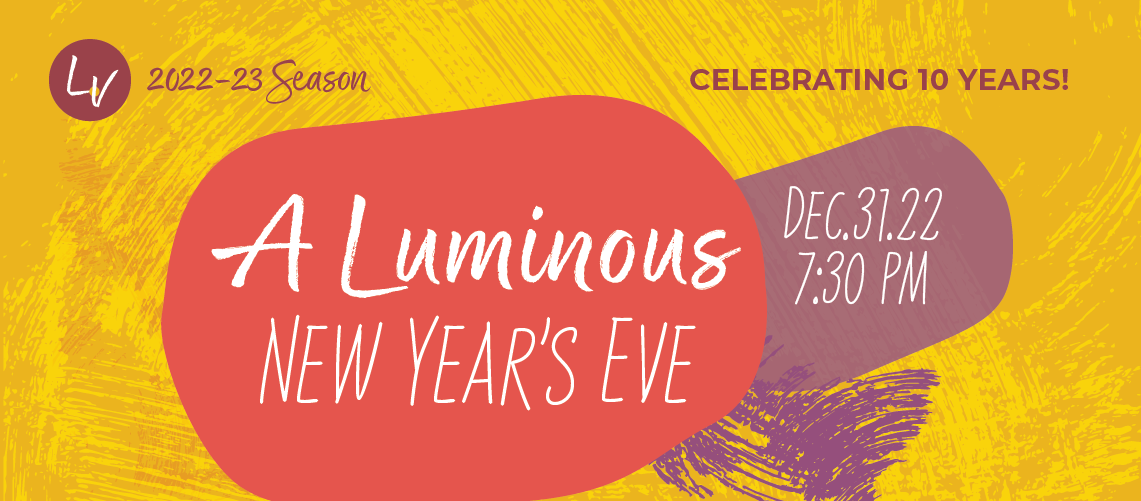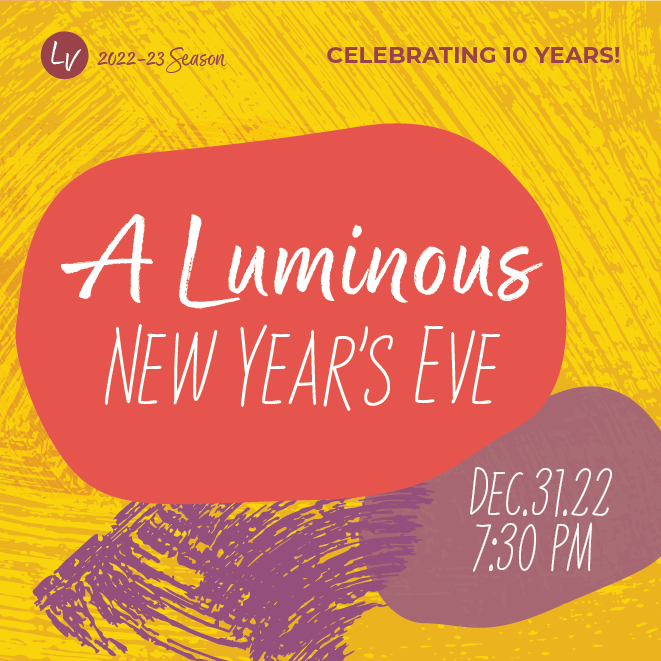 Luminous Voices Music Society
Saturday, Dec. 31, 2022
7:30 p.m.
Bella Concert Hall
Buy Tickets
2022-2023: November 6, 2022; December 31, 2022; February 26, 2022; April 7, 2022

Luminous Voices comprises some of the best ensemble singers in the Calgary area, collaborating with singers and musicians from across North America.

Luminous Voices is directed by Dr. Timothy Shantz, who founded the ensemble in 2012.

Luminous Voices 2022-2023 Performance Season


10 Years of Luminous Voices
Sunday, November 6, 2022 at 3:00pm
Bella Concert Hall, Mount Royal University

Celebrate 10 years of Luminous Voices with a program of unaccompanied favourites from past seasons. Opening with Tormis' Curse Upon Iron, the program also includes selections from Martin's Mass for Double Choir, Pizzetti's Requiem, Wadsworth's The Far West, and Talbot's Path of Miracles. We proudly continue our tradition of commissioning & premiering new music and will feature a world premiere by Calgary's own Arthur Bachmann, Weepe you, no more.


A Luminous New Year's Eve
Saturday, December 31, 2022 at 7:30pm
Bella Concert Hall, Mount Royal University

A Luminous New Year's Eve returns in-person, with two years worth of choral
highlights we have been waiting to perform for you, including Canadian composers
Balfour, Corlis, Janmohamed, MacDonald & Togni, as well gems by Barnwell,
Bruckner, Hagen, Mealor, Miškinis and McFerrin. Enjoy popular songs by Ben Folds
and Dolly Parton and seasonal favourites including The Parting Glass & Auld Lang
Syne set by Desmond Earley. Chocolates & sparkling wine top off an indulgent
evening of choral music.


Through the Looking Glass
Sunday, February 26, 2023 at 3:00pm
Bella Concert Hall, Mount Royal University
Beth Root Sandvoss, cello

Come on an unexpected journey in Through the Looking Glass. The program will
deconstruct and reframe familiar works including Purcell's Hear my Prayer,
Dowland's Come Heavy Sleep and Whitacre's Sleep. Be transported to a land of
stories & fairy tales featuring Jason Noble's Furiouser & Spuriouser. Beth Root
Sandvoss joins us on cello for Jocelyn Morlock's masterpiece, Exaudi. Also hear a
world premiere by Sherryl Sewepegaham.

Bach | Mass in B minor
Friday, April 7, 2023 at 7:30pm
Bella Concert Hall, Mount Royal University
Rosa Barocca baroque orchestra

Join us for an exhilarating performance of one of Bach's greatest masterpieces, the
Mass in B minor. Luminous Voices will again collaborate with Claude LaPalme and
Rosa Barocca in this full baroque performance highlighting the intimacy and
grandeur of Bach's great masterpiece. Our performance will provide an opportunity
for you to hear the range of Bach's mastery through the stunning solos, duets, trios
and full chorus along with the incredible intimacy and grandeur of his orchestration.