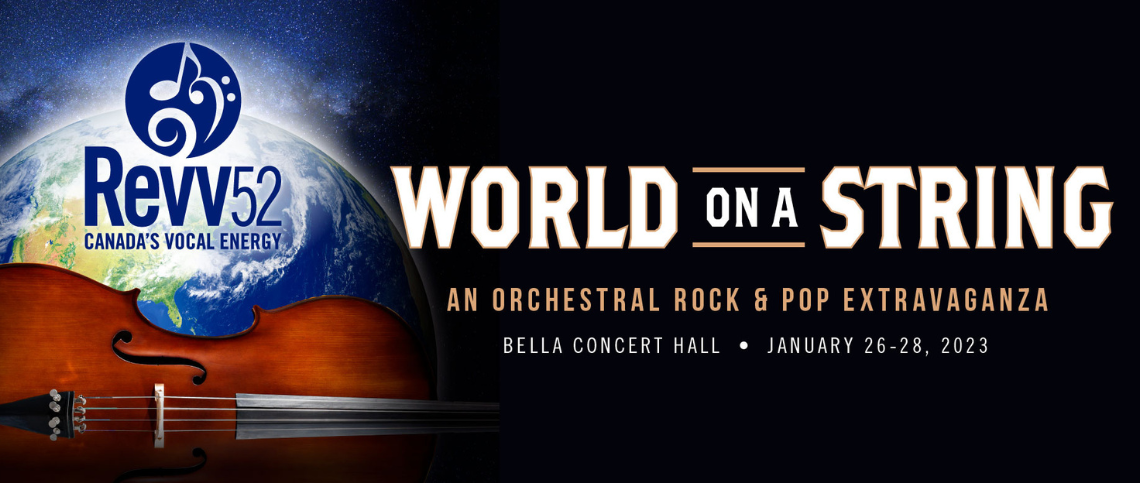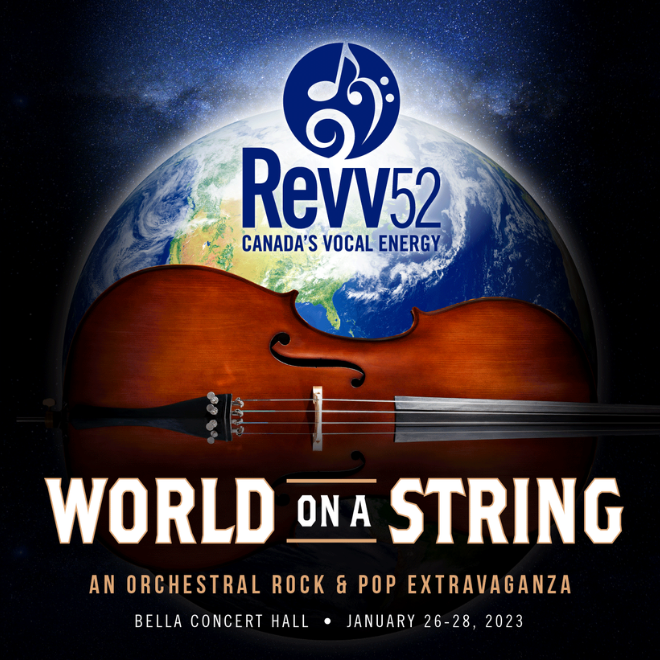 World On a String Revv52 - 70th Anniversary Show
Thursday, Jan. 26, 2023 7:30 p.m.
Friday, Jan. 27, 2023 7:30 p.m.
Saturday, Jan. 28, 2023 2 p.m.
Saturday, Jan. 28, 2023 7:30 p.m.
Bella Concert Hall
Buy Tickets
Revv52 has been making music in Calgary since 1952, and tonight we celebrate 70 years by getting dressed in our best and presenting pop and rock music made for the orchestra. World on a String features 52 singers, a 20-piece symphonic orchestra and a 5-piece band, and 18 brand new arrangements of songs. 2023 also marks our return to the beautiful Bella Concert Hall after a three-year hiatus.