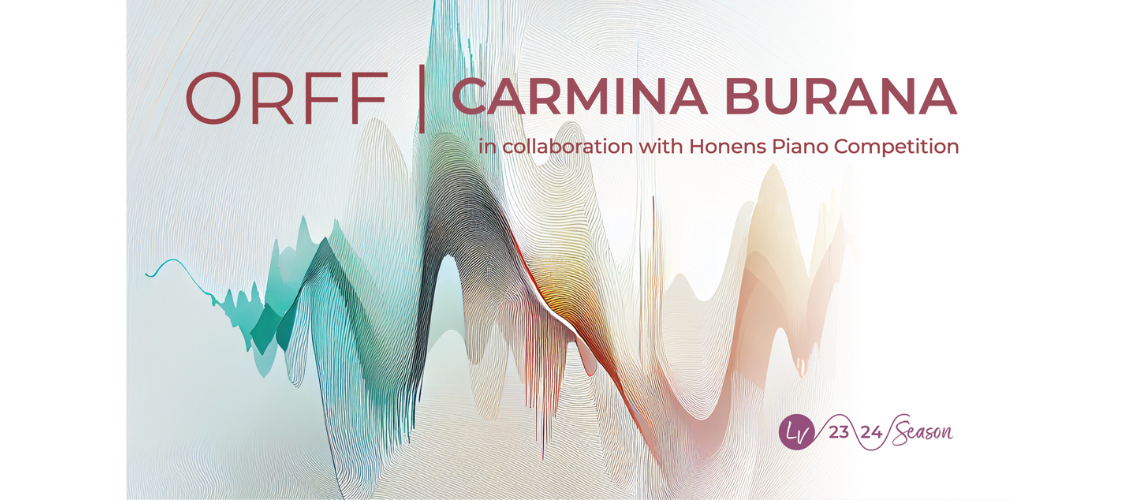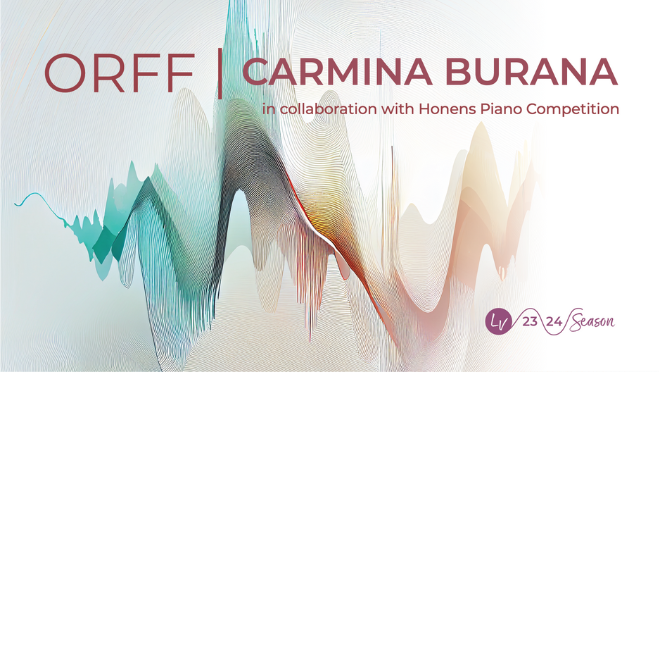 Luminous Voices Presents Orff | Carmina Burana
Sunday, Oct. 15, 2023
3 p.m.
Bella Concert Hall
Buy Tickets
Welcome to our 11th Season! Thank you for planning your social calendar around our wonderful season of concerts! We love that you have included us in your musical and cultural calendar. Whether you have been with us from the beginning or are new to the Luminous Voices family, there is something for everyone! Our five-concert subscription series includes four performances at Mount Royal's Bella Concert Hall and one performance at Knox United Church.
In collaboration with HONENS Piano Competition with special guests:

Laura Brandt, soprano
Jin Yu, baritone
Sasha Kasman Lauda & Yakov Kasman, piano
6 percussionists
Cantaré Children's Choir: Cantiga


Our season launches with Carl Orff's Carmina Burana in collaboration with HONENS Piano Competition. We are thrilled to be joined by 2022 HONENS finalist Sasha Kasman Lauda along with her father Yakov Kasman, performer, professor and piano pedagogue. This chamber version of the work will feature pianists along with 6 percussionists, Luminous Voices and Cantaré Children's Choir's Cantiga, soprano Laura Brandt and baritone Jin Yu! The chamber version prominently features piano along with the unique colours & timbres of a large percussion section.