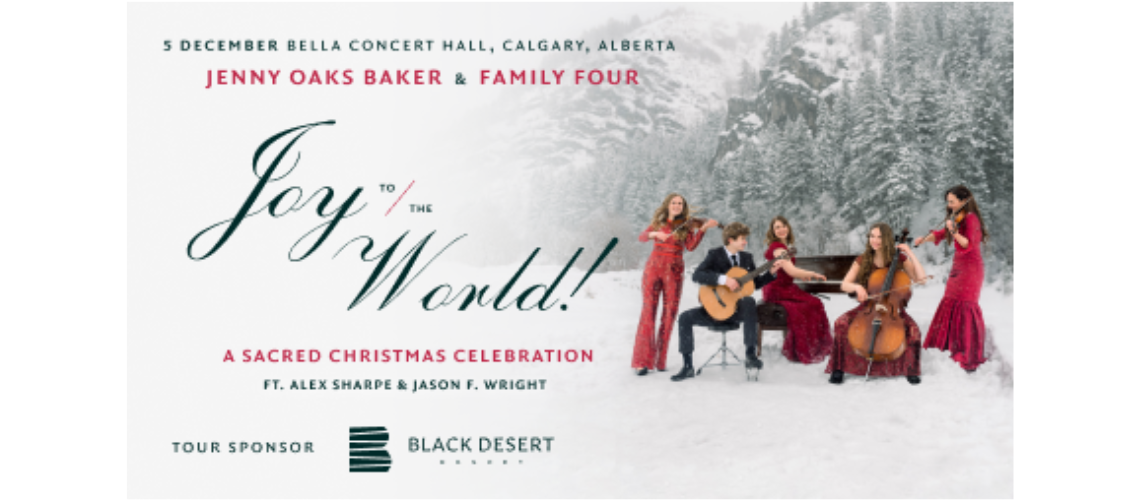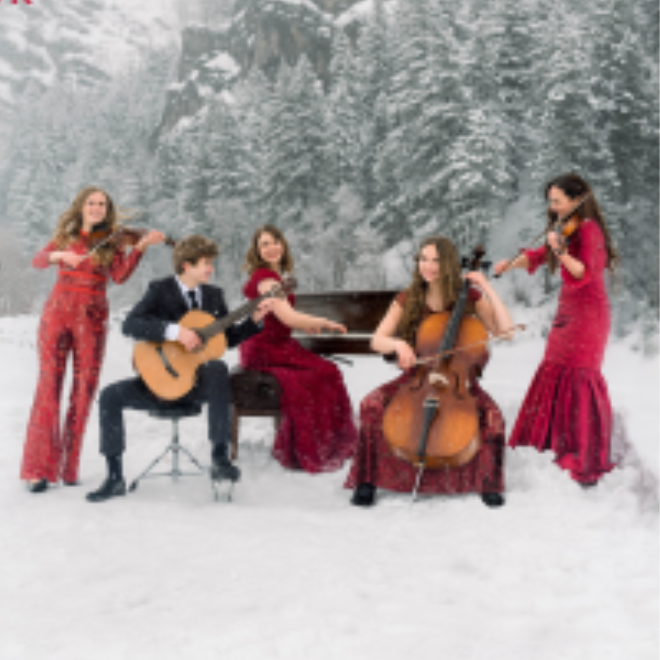 Joy to the World! A Sacred Celebration
Tuesday, Dec. 5, 2023 6 p.m.
Tuesday, Dec. 5, 2023 8:30 p.m.
Bella Concert Hall
Buy Tickets
Celebrate Christmas with Grammy Nominated violinist Jenny Oaks Baker and her accomplished children, musical group Family Four as they present an inspiring Christ-centered Christmas show of sacred, exhilarating and beloved Christmas Carols featuring Irish Soprano Alex Sharpe , formerly of Celtic Woman. With music by Emmy Award-winning Composer Kurt Bestor, narration by New York Times Best-selling Author Jason F. Wright, local Irish and lyrical dancers and with The Exultate Singers joining Jenny and Family Four, this show promises to usher in an uplifting and celebratory spirit to your Christmas Season! Tour sponsored by Black Desert Resort.