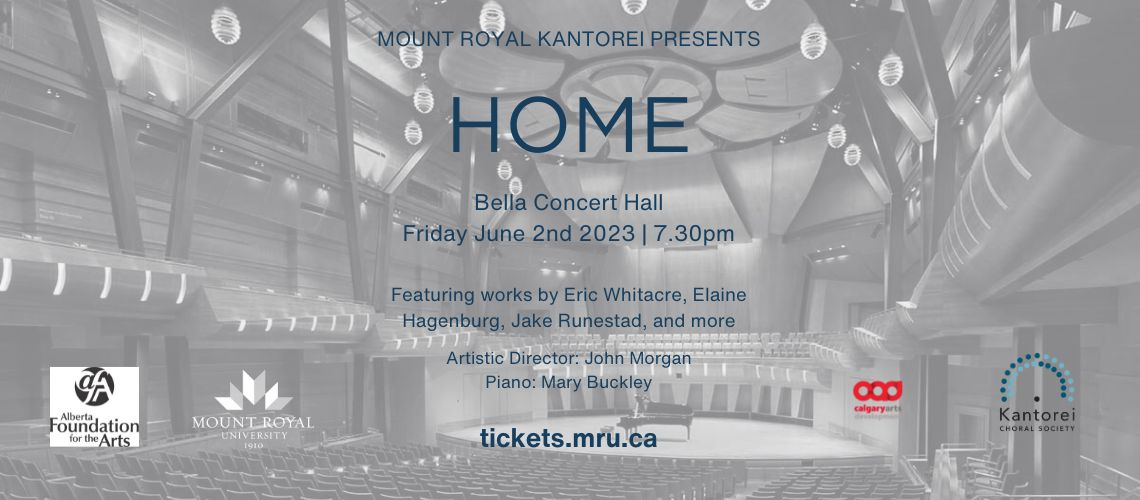 Mount Royal Kantorei Presents: Home
Friday, June 2, 2023
7:30 p.m.
Bella Concert Hall
Buy Tickets
Mount Royal Kantorei Presents: Home - A Triumphant Return to Bella Concert Hall
After an interlude of three and a half years, Mount Royal Kantorei is thrilled to announce their highly anticipated return to the majestic Bella Concert Hall stage with a breathtaking concert titled ""Home"". Join us for an unforgettable evening that showcases the resilience of the human spirit and the power of music to heal, unite, and inspire.
Mount Royal Kantorei will immerse you in a musical journey that reflects the challenges and triumphs experienced during our time apart. This captivating performance will feature an exquisite selection of choral works by renowned composers such as Gimon, Rist, Whitacre, Runestad, Hagenburg, and more. Their evocative compositions will stir your soul and uplift your spirits.