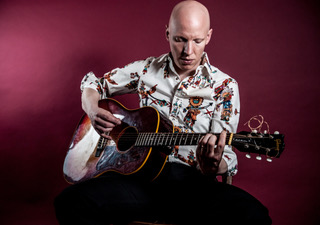 TCPA presents Matt Masters with Special Guest D'orjay - Postponed to Fall 2022
Saturday, May 14, 2022
7:30 p.m.
Bella Concert Hall
Buy Tickets
Matt Masters is a veteran of Calgary's music community. He's a honky tonk singer with a social conscience who has been performing since 1999. Matt has repeatedly toured Europe, the Middle East and North America, performed alongside hundreds of world class artists and he's released 5 full length albums and composed a musical play, Don Coyote.
For the past 15 years Matt has been an integral cast member of Barney Bentall's Cariboo Express, touring western Canada and raising over $4 million dollars for charities.
Also known as a successful music entrepreneur, Matt and his wife Amanda launched Curbside Concerts during the pandemic. Curbside Concerts has been able to help dozens of Canadian musicians safely earn incomes during the past two years.