Keeping up the tempo
A local musician and MRU student shares a special performance and personal insight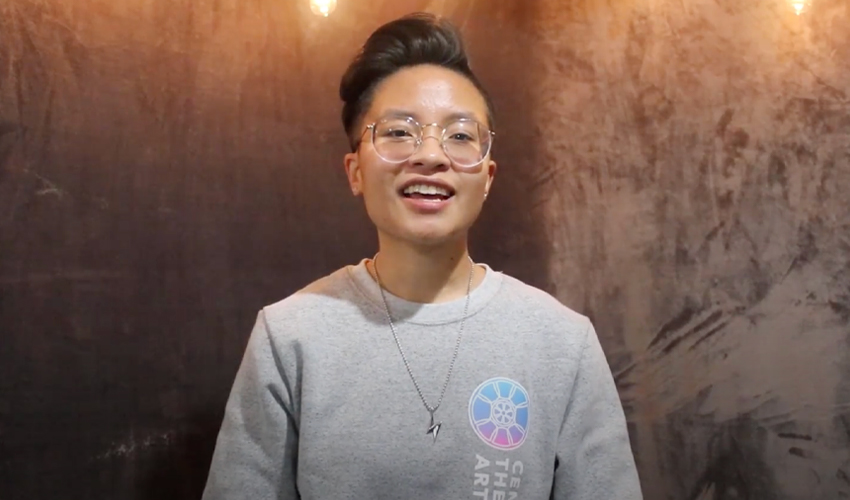 Aine Kay Sison, pictured, wearing a Centre the Arts crewneck sweatshirt.
---
This Sweater Season story features a performance by Aine Kay Sison, a tuba player with the Calgary Youth Orchestra (CYO). The CYO is one of several resident groups part of the Mount Royal University Conservatory, which is housed in the Taylor Centre. Aine Kay shares her learnings with young musicians, along with the advice she received from Øystein Baadsvik, a Norwegian professional tuba soloist. She also talks about the importance of risk-taking and what centreing the arts mean to her.
Funds raised from sales of Centre the Arts apparel go towards the Academy Endowment fund, which subsidizes Conservatory students' tuition to receive the outstanding training and music education the program provides.